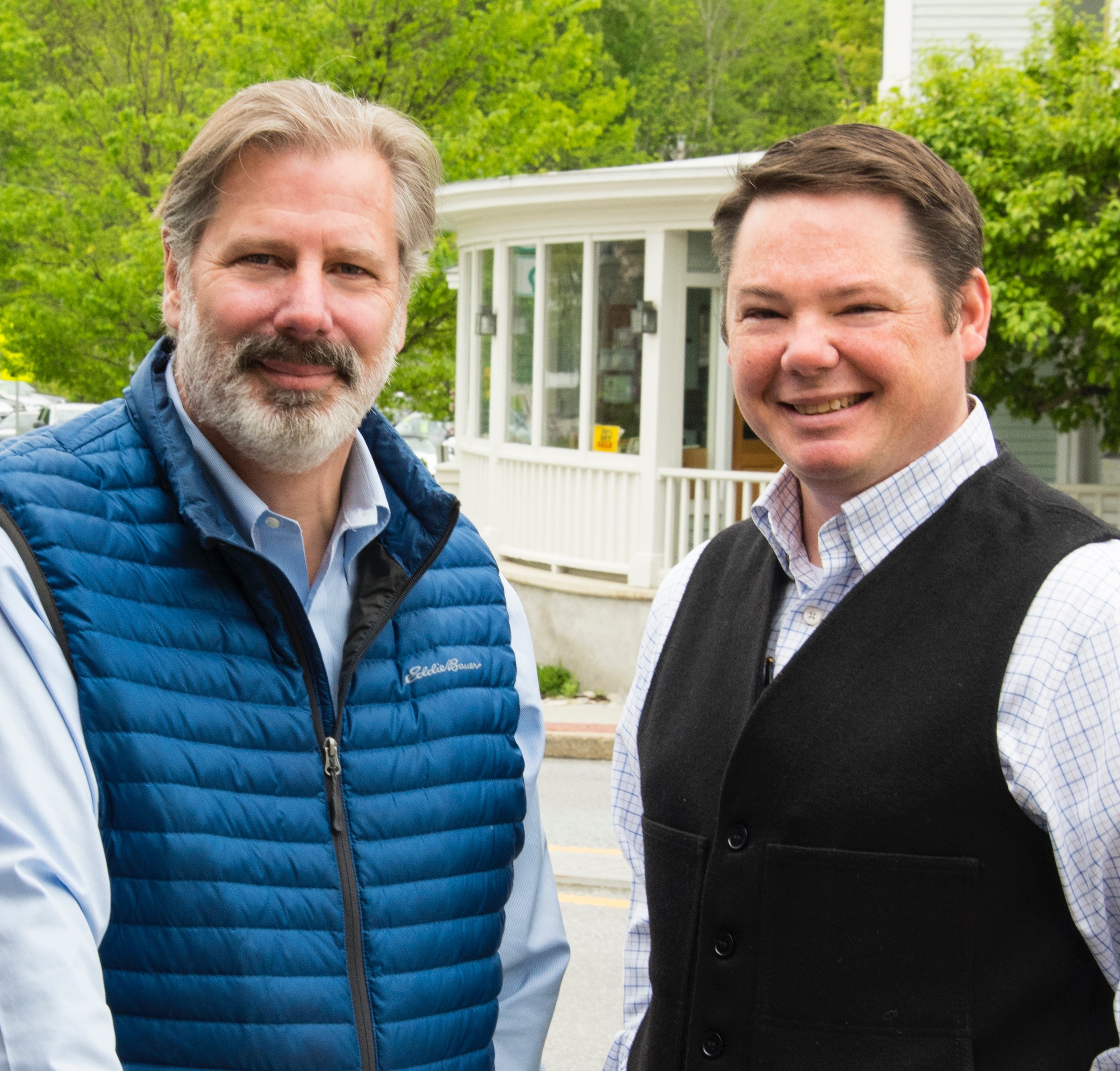 | Realtors TPW Manchester
About Williams & Cutler
Josh Williams - Team Member
An Asheville, NC, native educated at Montreat College, Josh began his career as a professional Boy Scout and worked in emergency management before moving into the gracious hospitality business, with a focus on luxury branding in residential as well as destination property markets. He relocated to the Manchester area in 2008—a transition he describes as "personally the most rewarding move in my career"—and currently operates a hospitality management company at Magic Mountain; he also is involved with Covey and Nye's upscale outdoors activities. Josh has served as a board member of the South Central Vermont Board of Realtors and as director of SCVBR's Northern New England Real Estate Network. He is active with GNAT-TV, the Northshire's public access television station, and with the Lions Club.
Josh lives in Arlington and describes himself as a gentleman farmer: "I think of my best ideas on my lawn tractor or tending to a nice glass of sweet tea (I am from the South!). Of course I do sweeten my ice tea with honey from my many beehives—and I'm looking forward to making my first batch of hard cider this fall!"
He says the best part about real estate is the people. "I have always been a people person and truly enjoy meeting and working with new clients. I value being involved in the community where I work and live, and that's one reason I am looking forward to working with TPW. Together we will do our part to be involved and build a legacy of people and community we can all be very proud of as good, honest, neighbors."
Greg Cutler - Team Member
Greg's roots in Southern Vermont go back to 1977 and he's been connected to the area ever since. With a background in sales, marketing, nonprofit management, social media management, broadcasting, and voice acting, Greg brings a wide range of experience to TPW and its clients. Before becoming a licensed Realtor, Greg handled long-term home rentals in the area for several years. He moved to Manchester in 2009 with his wife, Tina, who cofounded Take Five Childcare in Manchester and now runs her own personal organization business. They have three children, with the youngest still here in the Manchester school system.
Greg is very active in the community: he is currently a member of the Manchester Select Board and has served on Manchester's Design Advisory Board, the Development Review Board, the Dorset Chamber of Commerce Board of Directors, and the Manchester Youth Baseball Board of Directors. He has coached youth baseball and basketball.
An avid guitar player and member of the local band Muddy Hollow plus a senior snowboarder with a history dating back to the earliest days of the sport, Greg thoroughly enjoys life here in Southern Vermont. Originally from Boston, he is a graduate of Salisbury School in Salisbury, CT, and attended Emerson College and Northeast Broadcasting School. In addition to working in real estate, Greg is a professional voice actor whose voice is heard throughout the U.S. and abroad on both terrestrial media outlets and online via Pandora Internet Radio.
Williams & Cutler's Testimonials
My experience finding a home in Manchester Center VT was excellent due to Greg! Greg continues to be a very valuable resource as I am new to the area. Knowledgeable and highly recommended!
CP – Manchester
Greg was perceptive to our needs from the onset, he found and negotiated the property we wanted, and was very responsive and considerate in his handling of the few subsequent snags we had with the property. Greg's professionalism and kindness made our transition as seamless as possible, and he treated us like family. We really consider ourselves fortunate to have worked with Greg, and would not [...]
DH – Manchester
Greg went above and beyond from start to finish in the process. He's honest and genuinely cares about the people he serves. I could not ask for a better person to work with.
JS - Wallingford