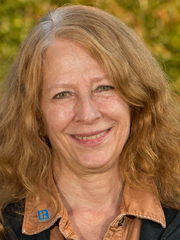 Licensed Sales Associate | Deerfield Valley Region (Mount Snow / Haystack) TPW Stratton
About Sigrid
Sigrid is a native New Englander who brings more than 25 years of experience working with real property, ranging from land conservation, timber, and agriculture projects, to the preservation of historic homes and property valuation. Her work has taken her on extensive travels throughout Maine, New Hampshire, Vermont, Massachusetts, Connecticut, New York, and Rhode Island and has made her familiar with most of the Northeast region. A seasonal resident of southern Vermont for most of her life, she recently made it her full-time home. When not working, she can be found out and about either hiking, biking, skiing, snowshoeing, or swimming. She is an amateur naturalist who enjoys the company of her dog, friends, and extended family along with gardening, cooking, art, culture, literature, music, theater, and film. With her wealth of unusual and varied experience working with a wide range of property types, she knows just the right place for you in southern Vermont!
Sigrid's Testimonials
Of all the agents we met today, we like you the best…
-Randy & Amy Tibbetts
Sigrid- When we buy in Vermont again, we definitely want to work with you; thank you!
-Jan & Wayne Kurtz
The pleasure was ours…
-Eli & Amy Chazem
I want to tell you that I work with a lot of realtor's and I have never had such a great experience as I did with you. Thank you for being a respectable professional. It was great working with you.
Nikki Nollen
Sigrid, you went so far above what we expected in a real estate agent…thank you!
-Katie & Joe Femino
Sigrid, Thank you so much!
-Pam Schwartz
Dear Sigrid, Thank you a million times over for the great job you did with my brother's house. Seeing it for the first time in many years was a total shock and the clean up seemed insurmountable. But you came to our rescue and I deeply appreciate the hard work you did.